The story is set in Japan soon after the Sengoku Period.
Follow the romances between the protagonist and other main characters through a compelling tale of conflicting loyalties.
The story is fiction, but several characters and events are factual, making the novel enjoyable for those interested in Japanese history.
There are 2 endings for each of the 5 main characters depending on the route the player takes. The ending movie and music changes according to the final outcome of the players choices.
Fully voiced by popular voice artists in Japan.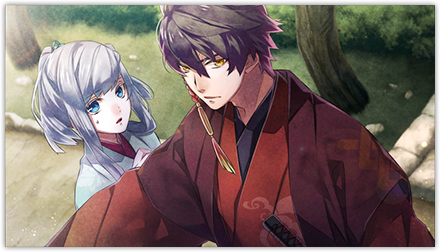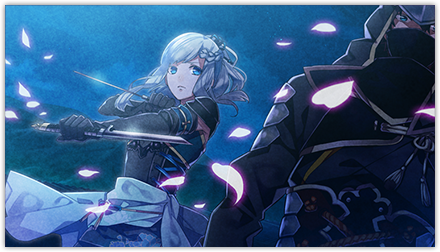 During the Sengoku Period the two main factions of ninja clans, Iga and Kōga, warred against each other for decades.
In the year 1593, Nobunaga Oda started the Tenshō Iga war, decimating most of the Iga ninjas in the process.
The very few that survived were absorbed into the Kōga clan, despite their past rivalries.
After 17 years the Sengoku Period finally came to an end, and Japan was unified.
Enju (Protagonist), daughter of Kandō Ueno, the Head of the Kōga clan, spends her days training diligently in hope of becoming a full-fledged ninja like her peers.
At long last she is assigned to her first mission, but finds herself caught in a dark conspiracy――.


Daughter of Kōga's leader, Kandō Ueno, and Iga's former leader Tanba Momochi's younger sister Kagari.
A symbol of peace between the two factions, she has been brought up carefully and has lived a sheltered life. Because of that, she is an innocent, unfamiliar with the ways of the world.
She aspires to contribute to her clan and her people, training diligently.

After losing his family, Gekkamaru was adopted by the protagonist's family along with his younger brother when he was three. Assigned to be the protagonist's protector, Gekkamaru has proven time and again to be loyal and steadfast.
He is known to be one of the most skilled and reliable ninja Kōga has.
Gekkamaru is completely devoted to his master and can sometimes be overprotective.

(Voice:Wataru Hatano)

Gekkamaru's younger brother. After being adopted as a baby, he suckled from the same breast as the protagonist and grew up by her side.
Cheerful, carefree and clever, Kuroyuki can also be quite cunning.
He was sent away on an extended mission when he was eight, and after 8 years, has finally returned.

(Voice:Hiro Shimono)

The son of the late leader of Iga, Tanba Momochi, and the protagonist's cousin.
After losing his family and clan in the Tenshō Iga War at the tender age of five, he joined Kōga with his surviving people.
Growing up to be a reserved, quiet man, Chōjirō never forgets his place and strives to set an example for his disciples.
He is well respected in Kōga as one of the best ninja there is.

(Voice:Kohsuke Toriumi)

Hanzō Hattori is known as the strongest ninja history has ever known.
Originally from Iga, he was sent to serve Tokugawa when he was twelve, and now leads Tokugawa's elite ninja force.
Always calm and collected, Hanzō can be ruthless to complete any mission he is assigned on.

(Voice:Kenjiro Tsuda)

Notorious thief in the capital of Kyo. He steals from the rich to give to the poor; popular among the townspeople.
During the day he uses the persona of "Gorō the Libertine".
Since the Council of the Five Elders is to be held in Kyo, Minister Mitsunari Ishida is desperate to catch him.

(Voice:Hikaru Midorikawa)

Uncharacteristically friendly and chatty for a ninja, Ennosuke is warmhearted, energetic and outgoing. He makes decisions quickly, but can be careless at times. His strength is in his speed. He is also Gekkamaru's best friend.

(Voice:Ryo Oshima)

Proud and responsible, Kyara may be prickly with her words and seemingly snobbish, but is actually softhearted and gracious. She uses a Chigirigi as her weapon, which is a weapon similar to a Morningstar.

(Voice:Saori Hayami)

The youngest of Chōjirō's discuples, Kasumi is treated as the little sister of the group. She adores the protagonist and looks up to her, calling her "Sis". Her skills as a shinobi are weak, but she is good at cooking and sewing.

(Voice:Megumi Han)

The protagonist's father and leader of the Kōga clan. He received the Iga ninjas into Kōga after the Tenshō Iga War, despite their enmity in the past.

(Voice:Jiro Saito)

A powerful lord in charge of the Kantō region. One of the Fiver Elders. He owns his own shinobi clan which is currently lead by Hanzō Hattori.

(Voice:Kouki Miyata)

Japan's great unifier who succeeded Nobunaga Oda after his death. Currently resides in Fushimi castle. His son Hideyori, born of his concubine Yodo, is the apple of his eye.

(Voice:Kappei Yamaguchi)

Hideyoshi Toyotomi's right-hand man and Minister of Civil Administration.
He is also a confidant to Hideyoshi's concubine, Yodo.

(Voice:Masato Obara)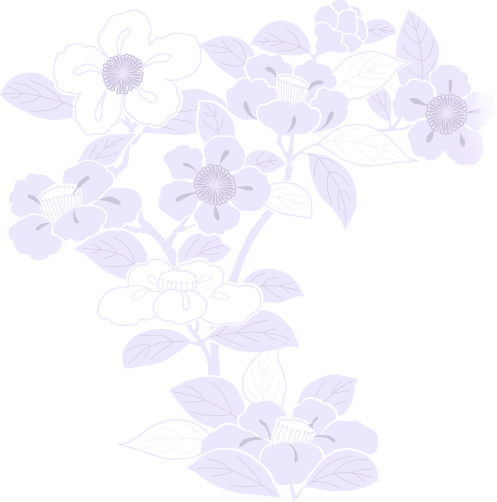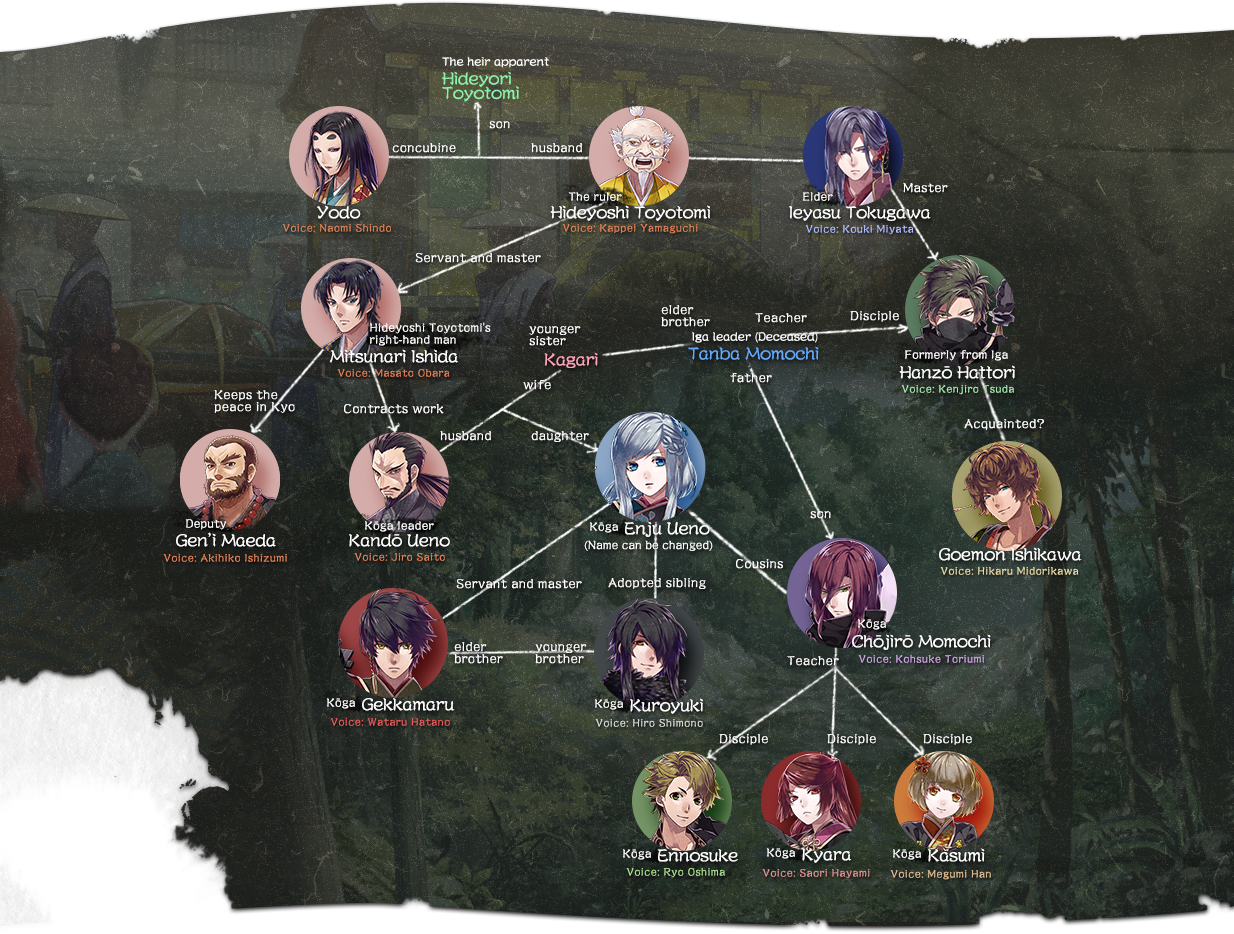 Composer of the theme music for 'Nightshade', Mikoto also performs live on the international stage. His most recent performance outside Japan was in Shanghai.
He is known for his memorable melodies, voice, unique sound and inimitable style.
「MIKOTO OFFICIAL WEB」